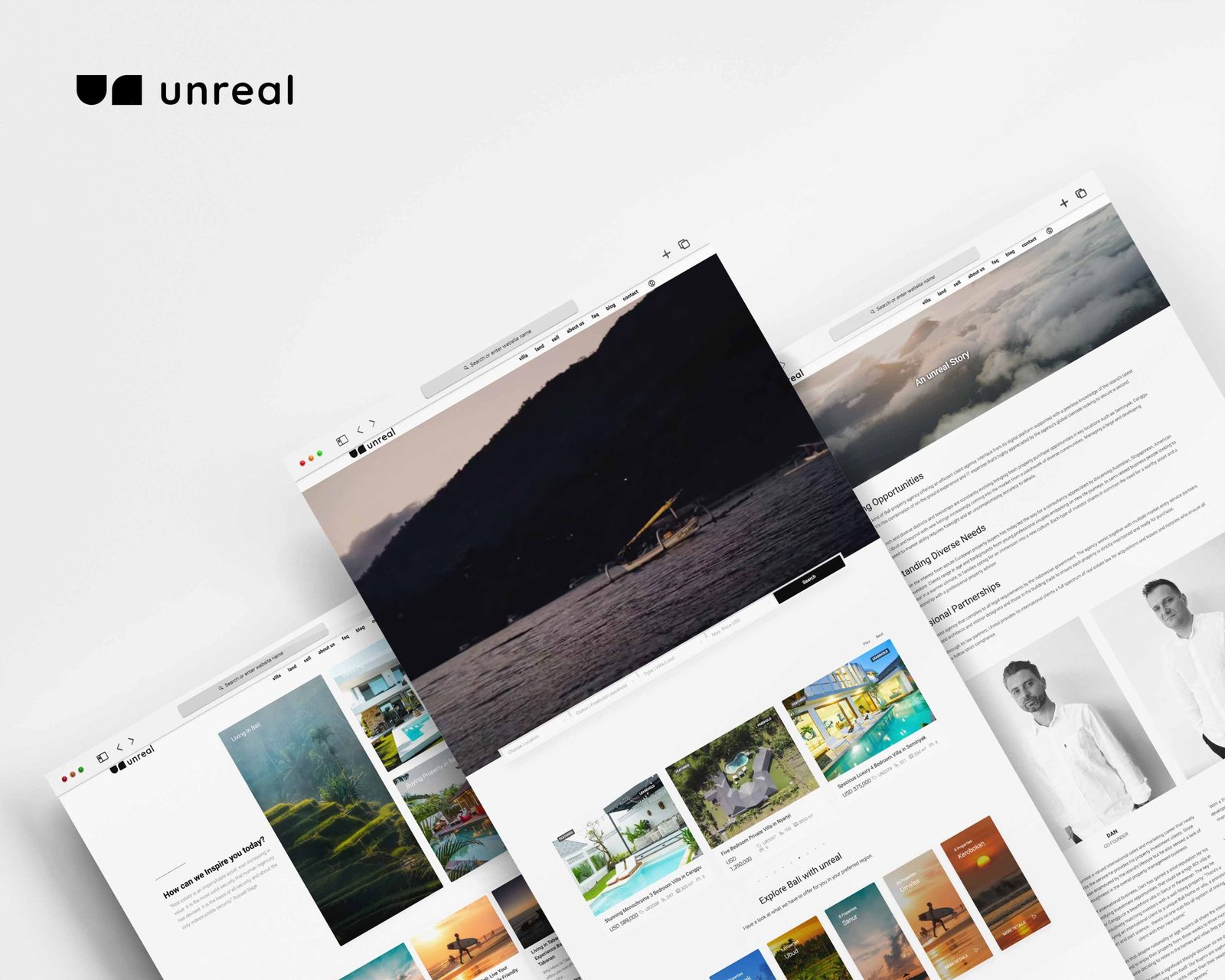 Unreal
Unreal is a new kind of Bali property agency offering an efficient client-agency interface from its
digital platform supported with a peerless knowledge of the island's latest lifestyle trends. It's this
combination of on-the-ground experience and IT expertise that's highly appreciated by the agency's
global clientele looking to secure a second home.
Services:
UI/UX Design, Website Optimisation, Social Ads, SEO, and Marketing Communication.