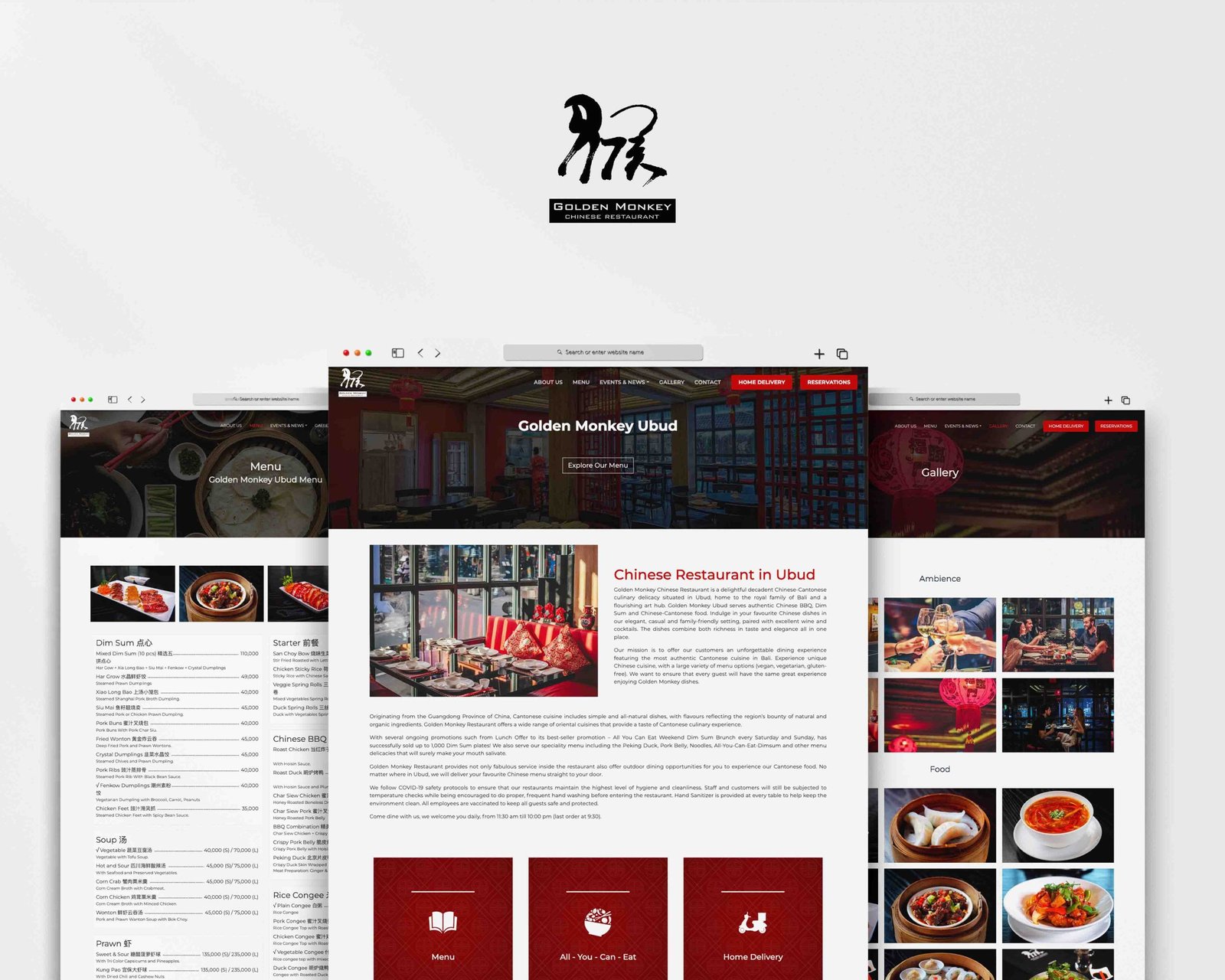 Golden Monkey
Golden Monkey Restaurant has two family-friendly locations, one on Jalan Dewi Sita in Ubud centre
and at Tamora Gallery in Berawa, Canggu. Both Golden Monkey locations feature an elegant yet
relaxed ambience that makes it ideal for couples, families, and friends celebrating special occasions
– or anyone searching for the best and greatest Chinese food in Bali. The restaurants specialize in
Cantonese and Szechuan cuisine, from Dim Sum, wok dishes to Chinese BBQ.
Services:
Website Development, Website Optimisation, Website Maintenance, Google Ads, Social Ads, SEO, Strategy, Guideline Concept, Social Media Management, Design, Photography, Videography, and Public Relations & Marketing Communications.