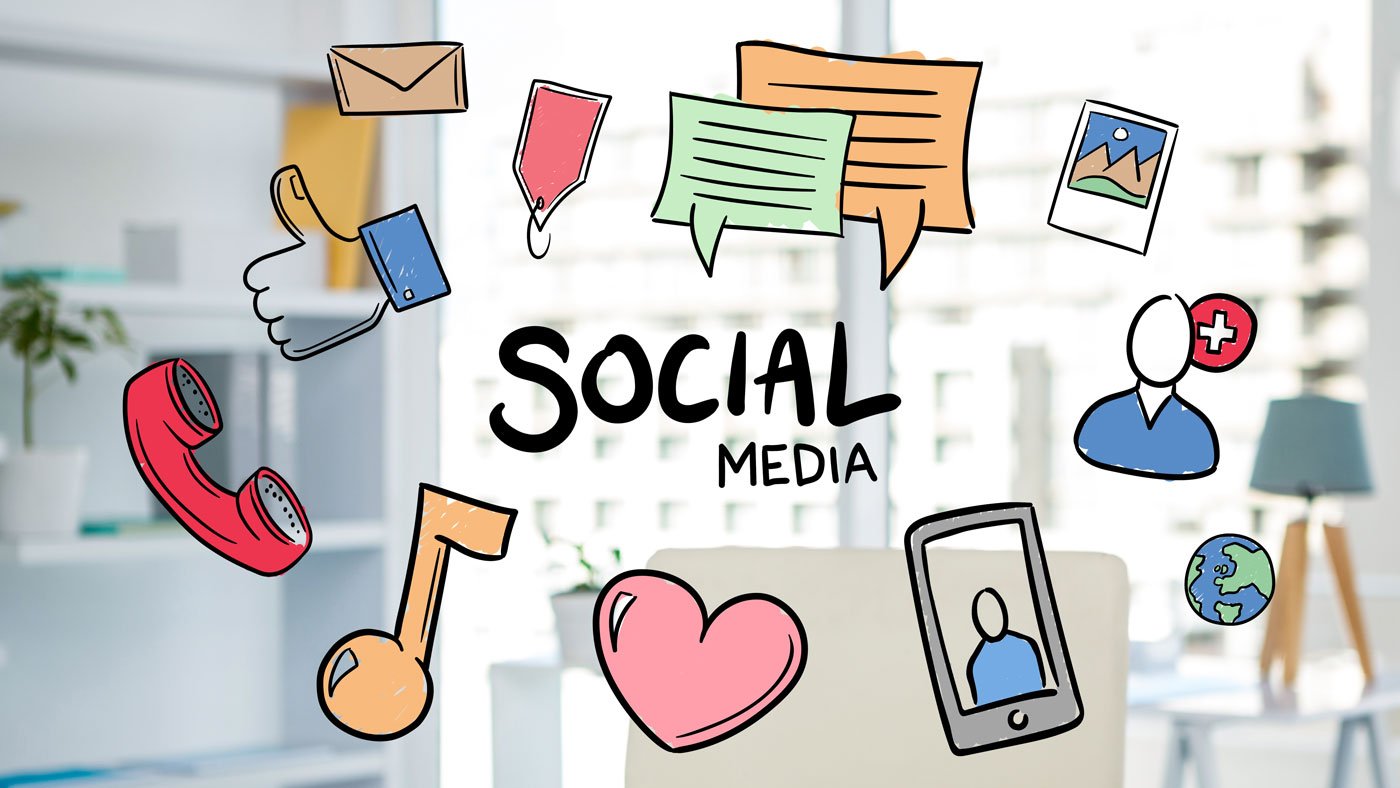 1. Instagram marketing strategy
Instagram is the second most visited network after Facebook. The popular social media visual first has over 1 billion active monthly users and 500 million daily Instagram stories and posts.
The main advantage of Instagram over other social media platforms is its visual nature. If you have a business that benefits from the design of your product, or you have a service that has visible revenue, Instagram is the best platform to showcase its content.
Videos, photos, and illustrations are all great content for this social media platform, but marketing strategies ultimately determine the type and frequency of content you post. Strategizing before jumping directly into a new social media platform will keep you focused on your goals, and most importantly your audience, no matter how well it works for all other businesses.
As Instagram continues to evolve, there are always new tactics to add to Instagram's marketing strategy. But the basis of a successful strategy is evergreens:
Define Goals

Ask yourself or your team one thing before posting to Instagram. Why are you on Instagram? It's as popular as the platform, but your answer shouldn't be "… because everyone else is." To be successful in the long run on Instagram, you need to set goals and goals so that you can justify your time, energy, and money you invest. So that you didn't waste your time and money on it.

Refine Your Audience

Did you segment your target market? Or is it "one size for everything"? When marketing was running newspaper ads, it wasn't very important to know the details of the goal. Basic demography did the trick. But with today's digital media, it's more important than ever to know what's driving them, not just their demographics. Every user of a product or service has needs, preferences, and behaviors. And they all play a role in how you shape your marketing mix and message to make the most impact. The key factors in determining the market segment are:- Geographical location / type
– Demographics such as age, gender, income, occupation
– Psychographic characteristics such as lifestyle, hobbies, opinions
– Brand loyalty, buying behavior, useBy knowing the key segment of your target market you will be able to serve your customers better. Moreover, you can easily create opportunities to grow your business and maintain customer relationships at all stages of the customer lifecycle and ultimately achieve better return on your marketing investment.

Set Budget

A social media budget is a document that shows how much you want to spend on social media over a specific time period. Month, quarter or year. Usually viewed as a simple spreadsheet, it is a valuable tool for clearly understanding the cost of social media efforts and measuring return of investment ROI.Advertising on Instagram is one of the most effective ways to quickly increase brand awareness, increase followers, and increase sales. First, you need to have some understanding of how the marketing funnel is transformed on average. You can use this information to calculate how much you need to spend to get a positive return of investment (ROI).Facebook Ad Manager offers some great metrics, but you can also use a third-party analytics platform in combination with Ad Manager to understand ad performance and how to change your Instagram account. It is recommended. Affects your advertising budget.

Use Consistent Brand Voice

Persistence facilitates connections not only in personal relationships, but also in business relationships. A consistent brand voice promotes and creates trust in your company and influences the customers purchasing decisions.Maintaining a consistent brand voice may look like ice cream sundae icing-it's nice to have, but it's not strictly necessary. In reality, consistency is an important factor in long-term success. Consistency branding can quadruple visibility and increase sales by up to 23%, but inconsistencies can lead to market turmoil and negatively impact brand sales and reputation.The more consistent the brand's voice, the greater the benefits. The best way to maximize both is to make it as easy as possible for you and your team to review your external communications against your internal guidelines. Digital writing tools are useful. Grammarly Business and others can quickly compare documents to customizable style guides while assessing word selection, tones, and consistency within individual messages. It also provides real-time suggestions for grammar, spelling, punctuation, and other improvements, making it even easier to adapt your content to your brand's voice.

Your brand voice is an opportunity for your company to show its unique identity, mission and core values ​​to the world. The more confident you and your team members can use this voice, the more customers and clients will be up and paying attention.

Instagram used to be just a photo and video sharing application, and now has become a place for businesses. With over 1 billion active users each month, Instagram is a great place to increase brand awareness for any business.

It's true that getting the attention of a billion users isn't easy, but it's not impossible. Those tips are designed to help you to know the strategy to help you to increase your follower engagement. Moreover, this will bring you one step closer to the online success you've dreamed of.
2. Instagram as business platform
Instagram is one of the most popular social media platforms, with approximately 112.5 million users in 2021. From collecting insights to selling products, Instagram continues to introduce tools to help business owners get started with social media platforms. It's never too late to join and succeed on Instagram. With the right marketing strategy, companies can promote their products and services, strengthen their brand, and increase their sales.
Instagram has grown from a photo-sharing app to a hub for business activities in just 10 years. Brands can run fundraiser on Instagram Live Broadcast, open stores through their profile, and make reservations through their account. Updating new business tools, features, and tips for your app is almost routine.
Before jumping into Instagram marketing, make sure you have a real business profile as well as your usual personal profile. In this way, you can take advantage of Instagram's business marketing features and Instagram Insights. If you use your personal Instagram account to promote your business, consider switching to your Instagram business account to access useful advanced features. Instagram business accounts allow you to add business hours and company addresses to your biography. Business accounts also have buttons such as "Messages" and "Contact" that prompt additional actions below the biography, but private accounts do not. In addition, you can use your Instagram Business account to tag the products and price in your posts.
If you're just getting started with your social media marketing strategy, Instagram Insights can provide you with specific, relevant information about your followers and content performance that you can use to improve other social media marketing campaigns. Insights provides information about your followers' age and gender, location, time you normally use the app, performance of each post, and when you can post.
By not participating in this powerful social media platform, we are simply ignoring millions of potential customers. Use the tips you've learned here to increase your Instagram presence.
Since its launch, Instagram has added many features that marketers can use to boost their business and be sure that the business/account can interact with their followers through some of the features. The features can be paid ads and organic posts. Let's take a look at some of the main features of Instagram for marketers:
Direct Post
This feature allows small businesses to interact with their followers while promoting their products and services. When a business posts a photo of their product,
Instagram posts are evergreen. They will appear in the profile forever (unless you delete them), so you usually get more views over a long period of time. It also means that you need to look for the best content when creating a post. As a result, Instagram posts are really suitable for promoting brands and accounts.
Hashtag
As a new business on the market, you can be threatened by competition, but with proper use of hashtags you can separate your business from the herd.
Popular Instagram hashtags, such as Tokopedia's #TokopediaWIB,Sociolla's #SociollaBeautyWonderland, and Calvin Klein's #MyCalvins, are the business of success group that rocks the industry and makes these popular companies even more famous.The business might not be the "famous" one yet, but effective use of hashtags can make your business stand out from the crowd.
IgTV
This instagram features can be used for those who want to post a video for more than 1 minute duration, unlike post the Instagram TV can load for more than 1 minute duration of video and these videos on Instagram TV are vertical and full screen, so you don't need to rotate the screen to watch a video properly.
When you promote IGTV videos in the feed, your followers will see a one-minute preview, then at the end of that minute, the video will pause and followers will need to click the Keep Watching button to continue watching the full video in IGTV.
Reels
Reels is an Instagram feature available on both iOS and Android that allows you to record, edit, and share 15 or 30 seconds of video. Unlike Stories, but very similar to TikTok, Reels offers sophisticated editing and video editing tools. You can overlay music, speed up or down, and add special effects. After publishing a reel with a public account, other Instagram users can use this audio track to create their own reels.Those reels appear on the Reels and Explorations tabs of your profile, but you can also share reels directly with feeds, stories, or other users. If you search for the song or hashtag you are using, you will also see the reels. Moreover, by using this features you can easily engage more audiens and get more visits to your business account.
Live video
Instagram Live allows users to stream live video to their followers through Instagram stories. Great for building engagement, connecting directly with users, sharing news, and establishing the brand. Instagram Live provides the perfect platform for real-time contact with customers. Doing this will help you build relationships and trust with your audience. All of these are key elements of a thriving brand.
But like any other good relationship, it takes time and energy to build a good relationship with your audience and a good relationship with them. Moreover, you can also collaborate with influencers or your audience to make the streaming more fun.
Story
Instagram stories are more flitting and fun. The stories are only 15 seconds long and disappear 24 hours after posting. However, if you want to put the best Instagram story at the top of your profile, you can use another feature called "Highlight", so that the story will be displayed permanently there. Instagram stories appear at the top of the Instagram app, not as part of your feed. Instagram stories are in portrait video or photo format rather than square or landscape. Often comes with stickers and face filters which aren't available on Instagram posts. Instagram stories are temporary and tend to be more casual. These are used as real-time engagement strategies rather than perfect and sophisticated Instagram posts.
Polling
Instagram Stories' polling feature allows you to reach out to your followers by asking questions and getting answers. Surveys through polling are a great way to learn from your audience and highlight your products and features without over-promoting them. This feature can help the business to know and interact with their followers in order to know what kind of product they like.
QnA
QnA feature can be used after taking a photo or video, the user selects a question sticker and enters the question they want their followers to answer. Example: B. "What is your favorite food?" Or "Where should I go on vacation?" Anyone watching the story can post an answer and the users will post an answer to the story. To do this, the user simply taps the answer and a new story is created with the question and the answer selected. Respondents' photos and usernames are not displayed. The question sticker is different from the Instagram voting sticker, where the user asks a friend a question and asks them to choose from preselected answers. Furthermore , by using QnA the business can easily interact with the followers and also know what the followers preference or needs.
Social media is evolving rapidly to keep up with consumer demand and competition from other platforms. It's best to keep these new features up-to-date and focus on how you, as a marketer or business, can benefit from the new features.
Whether you're empowering the community, raising brand awareness, or selling e-commerce, those are Instagram features that can help you reach your goals.
In essence, Instagram is becoming a new online home for shopping inspiration.
And having a strong online presence can be a serious benefit to the brand. Instagram has become a very valuable safety net, as companies can't always rely on face-to-face sales and events, as they do these days.